Previous
EMBOSSING PRESS
EMBOSSING ANY POSSIBLE PATTERN
Our embossing solutions guarantee that you will have a flat steel sheet with perfectly shaped dots every time.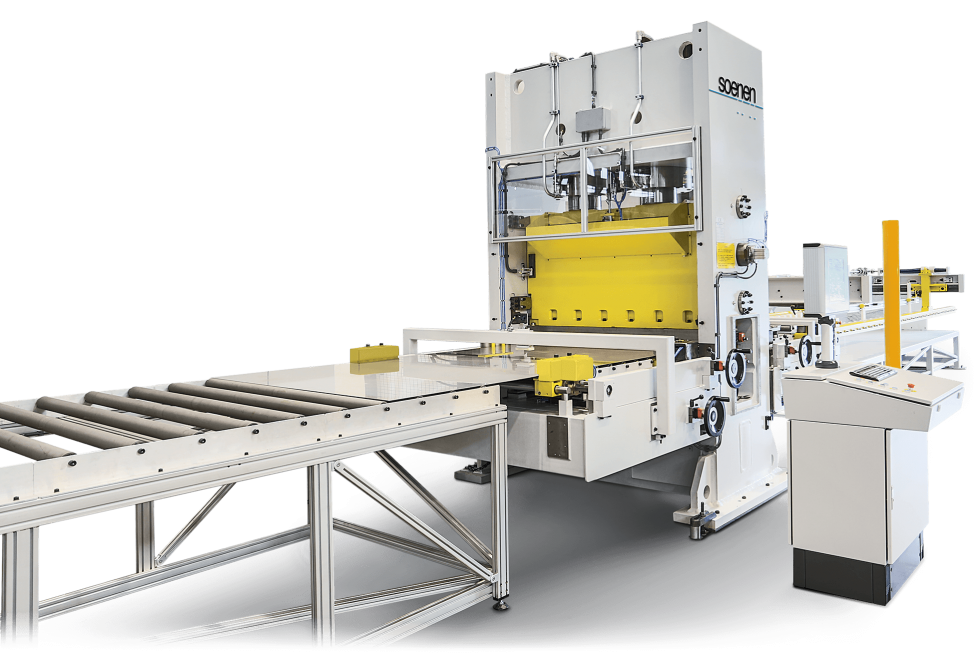 The Soenen embossing press for stainless steel sheets is equipped with 60 punches that can be automatically and independently controlled. This means our press has a higher production capacity than other presses, while the fact that each punch can be selected or unselected means you can create every pattern or logo imaginable. Our unique press gives manufacturers unrivaled levels of flexibility.