Previous
EXPANDED METAL PRESS
EXPAND YOUR HORIZONS
Our presses are used in the production of many applications such as filters, brake resistors, architectural creations and household items like ironing boards and range hoods.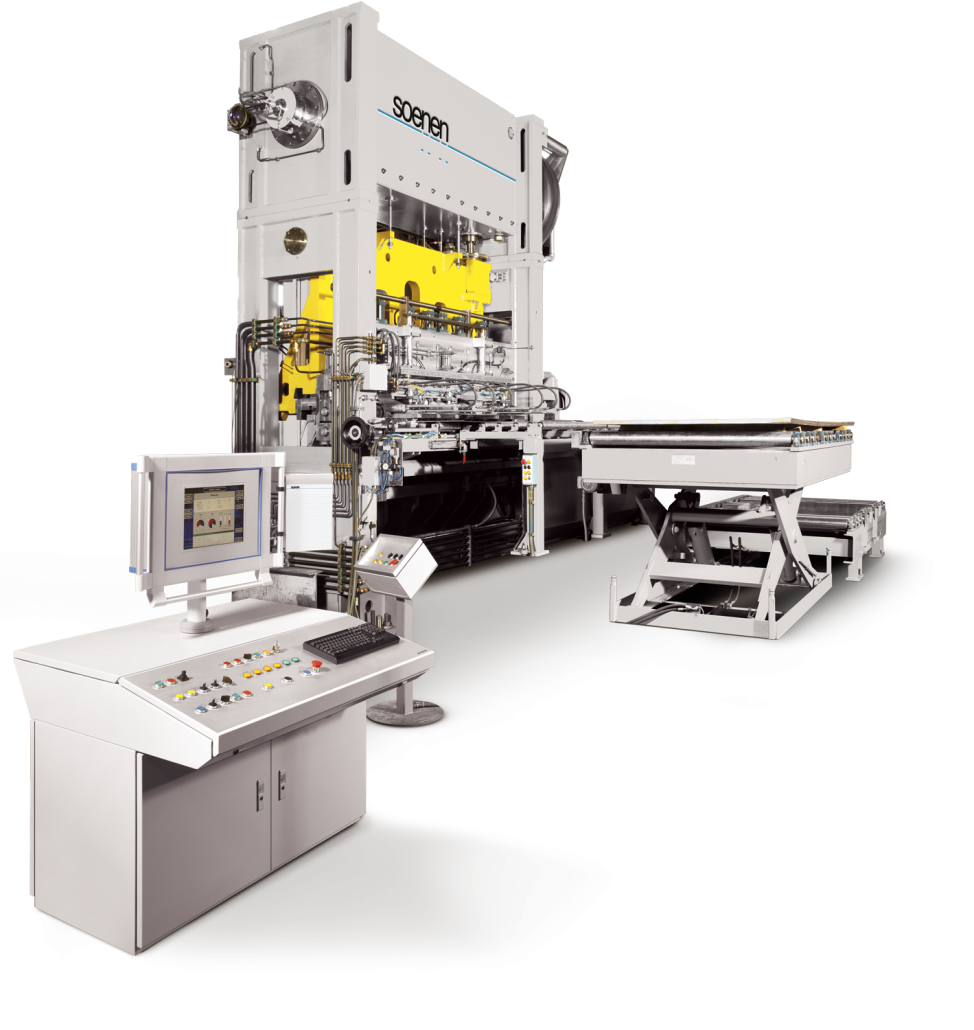 To produce expanded metal, incisions are made in a steel sheet and stretched in the same stroke. When deforming heavy metal sheets at a high pace, it's all about the combination of strength and speed. Our expanded metal presses have a capacity of between 300 kN and 5,000 kN and achieve speeds of 400 to 1,200 SPM. The feeding accuracy of Soenen expanded metal presses is 0.02 mm, comparable to our perforating presses.